Discover why alumni and current students find it one of the best experiences at TJ!
73 Questions with TJ Bands
Why TJMC? TJMC Alumni Perspective
Interest Meeting:
May 26, 2022, 5:00-8:30pm
Attend our…Interest Meeting / Show reveal / Meet-n-greet / parent meeting
on May 26 to learn more about our award-winning music program!
We welcome questions about TJ student band life, class scheduling, auditions, and rehearsal schedule. Just contact us and we'll be happy to answer!
Learn more about one of the most successful and worthwhile student groups at TJ,
the Thomas Jefferson Marching Colonials!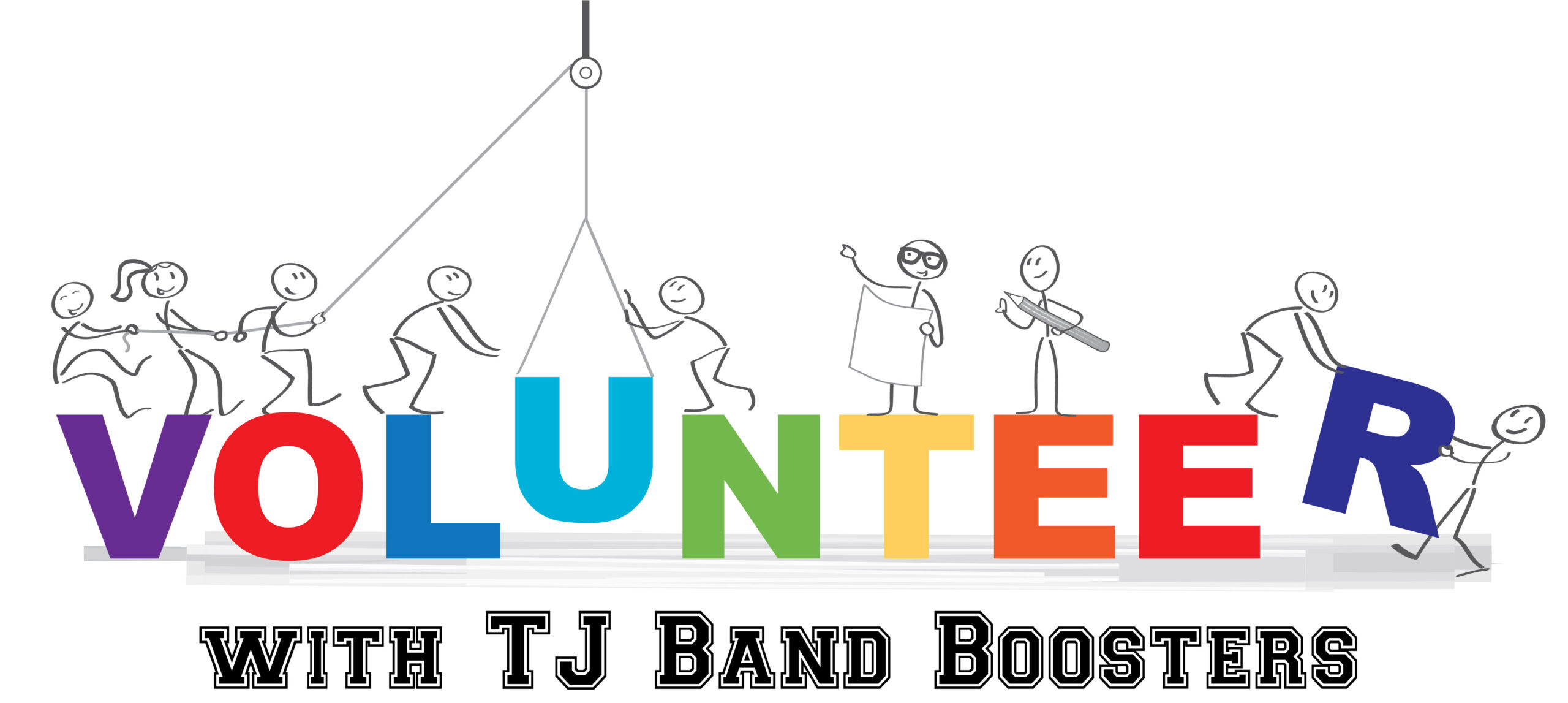 About TJ Band Boosters
The Band Boosters provide support for all aspects of the TJ band program. All TJ band parents and guardians are members of the Band Boosters. (This includes students who participate in curricular band, marching band, winter drumline, and winter guard.) There is no membership fee to join the Band Boosters. Click here to read the Band Boosters bylaws.
Students have numerous performances and activities throughout the year, so volunteers are essential for us to have a successful program. We also have a number of fundraisers to reduce the cost of trips and to pay for special instruction, leadership training, professional development, financial aid, uniforms, instruments, and other equipment.
In return for your participation you get to be a part of a wonderful music program, watch your children grow in a supportive environment, and share in their joys.